Home
Zansaar Exclusive
Wine & Dine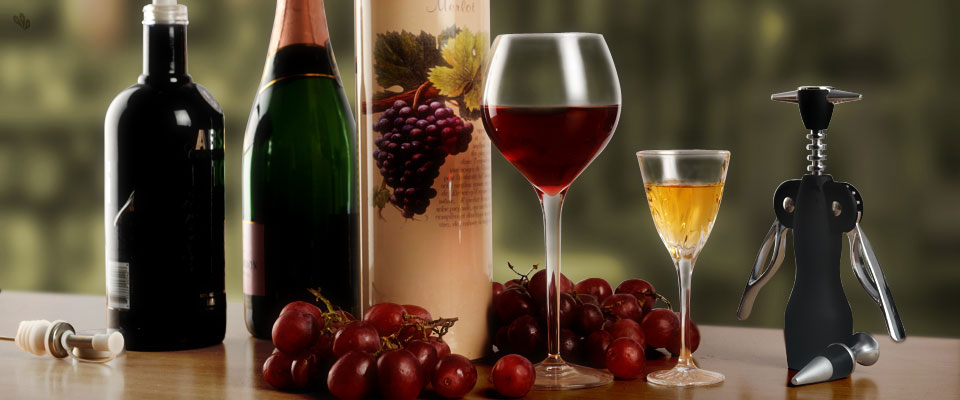 Wine & Dine
Designed and crafted for European tastes, these beautiful and efficient tools serve every occasion. Romantic dinners and everyday meals are seasoned to perfection and easy to savour with bar accessories and serveware that's made to please. This premium range of serveware and bar accessories is exclusively available on Zansaar and is made by Paradox Trading, a Thai-Danish joint venture design and Typhoon, an iconic UK based house-ware brand.
₹ 695

Season your salads with a pleasantly curved drizzler

₹ 1,095

A finely crafted piece of serveware, as well as a great conversation-starter

₹ 1,295

Salt or pepper? This cheerful mill does both, with a smile on its face!

₹ 1,445

Convenience and contemporary style!

₹ 595

Store your wines without losing out on flavour

₹ 895

Bring contemporary-styled convenience to your barware

₹ 395

For those celebratory moments!

₹ 695

Delicately crafted - a subtle way to serve

₹ 495

Keep the flavour of your wine intact, in contemporary style!

₹ 595

Be prepared to pop some corks!

₹ 695

It brings subtle craft and unusual design to your serveware

₹ 495

Layer your cocktails in style, and never miss a drop.

₹ 495

Mix and measure for the perfect cocktail!

₹ 1,995

Gives your bar a touch of contemporary polish

₹ 995

A French touch to your dinner table - subtly frosted and easy on the eye

₹ 1,145

Convenience just where you need it most - in the kitchen!

₹ 995

Make an intimate pool of light without the mess of candle-wax

₹ 995

A simple and charming way to light up a cosy dinner

₹ 495

This tin would make it so easy to gift a bottle of wine!

₹ 1,495

Brings a minimalist elegance to your dinner table

₹ 495

Carry the wine wherever you go!
Comments